Best Lawn Mower Brands 2022: Important Names in the Market
Most Lawn mowers are built to last many seasons of hard work, but you may find yourself with a mower that needs to replaced quicker than you think. To delay your mower's inevitable death, make sure you perform regular maintenance and performance checks.
When you feel like it's time for your trusty old mower to be replaced for a fresh one, make sure to purchase a model from one of the best lawn mower brands.
We have created a list of brands for each category of mower which includes push mowers, riding mowers, and zero turn mowers. These companies were evaluated on their product's durability, performance, and quality control.
Take a look at the top lawn mower brand names.
Top 3 Best Push Lawn Mower Brands
Push mowers are the most common type of lawn mower, and it's what most people usually think of when imagining a mower. These mowers require the user to walk behind and manually guide the direction of the wheels. This list will only feature brands that manufacture at least 3 different self propelled models.
Honda Motor Company

Usually thought of as being primarily a car company, Japan's Honda Motor Company manufactures much more than just automobiles. Their unprecedented manufacturing process creates some of the most reliable engines that are known to outlast even the wildest expectations. Their push lawn mowers are no exception.
Built with exceptional pieces, Honda's push mowers – like the HRR216K9VKA – come with several premium features while simultaneously providing an investment bound to last well into the future. This specific mower features speeds up to 4 miles per hour and variable speed control. Honda provides a free 3-year residential warranty on this specific model, and with that kind of guarantee, you know that this mower is built with toughness and durability in mind.
Troy-Bilt

A company built into the foundation of today's mower industry, Troy-Bilt revolutionized the commercial lawn mower market with innovation and invention. They started here in America during the early 20th century during the war-time industrial boom of World War II. The company remains exactly where they started and is currently headquartered in Ohio. All of their manufacturing plants are located in America, and there comes a certain level quality you expect with American manufacturers.
Even with domestic manufacturing – which does not come cheap – this company has managed to keep production costs low enough to compete with the prices of imported mowers. For example, one of their most popular push mowers, the TB330, is considered the cheaper alternative to the Honda mower mentioned above. With a more competitive price, you may expect a shabbier quality product, but that is not the case at all here. This mower is built with precision and quality which is immediately made evident out of the box.
Snapper

This company has a long and complicated history that somewhat dwells away from the typical lawn mower brand. It started right before the turn of the 20th century in 1894 as Southern Saw Works, but changed its name to the McDonough Power Company in the 1940's. When lumber no longer became as profitable, the company's owner decided to produce a revolutionary blade called the "Snappin Turtle" and from then on, the company adopted its current name, Snapper.
The company was acquired by Simplicity Manufacturing right after the turn of the millennium which was then quickly bought by Briggs & Stratton in 2004. B&S is one of the largest manufacturers of internal combustion engines for lawn mowers and has a name known for quality and power. Their Hi-Vac Self Propelled P2185020 Mower is known to be one of the best push mowers for homeowners with small uneven landscapes.
Honorable Mention: The Toro Company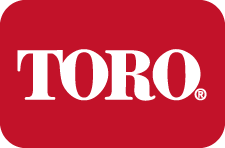 The Toro Company is an American based brand dedicated to manufacturing power equipment for lawns and other types of turf. They were originally founded as a motor company designing and building tractor engines for the Bull Tractor Company, but soon turned to manufacturing their own lawn mowers and tractors.
Today they are one of the largest lawn mower brands and can be found in nearly every home equipment retailer in the country. They're logo is one of the most easily recognizable insignias found on any lawn mower, and we're sure you have seen it at least once in your life. Their mowers like the Toro Recycler 20339 is the quintessential residential mower and is one of the best selling mowers around. It is known for performing exceptionally well at a discounted price compared to other premium brands. Just looking at the hundreds of online reviews for this model, it's easy to see why Toro is one of the best lawn mower brands today.
Final Thoughts:
Although top lawn mower brands usually come with an unnecessarily premium price tag, it's important to remember that your mower is an investment that should be intended to last many years. Trying to find the best deal possible can lead to buying a poorly constructed machine that is bound to break sooner. In fact, a premium mower may actually save you money through saved time and a longer lifespan. Its entirely possible that a durable mower like the Honda HRR will outlast a cheap mower by over two times. With that being said, please make sure your next lawn mower comes from one of the best push lawn mower brands.